Special Online Offer

2 Weeks FREE!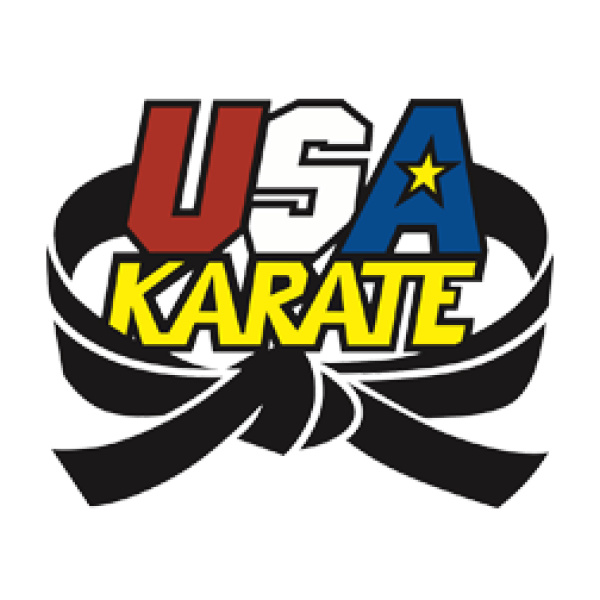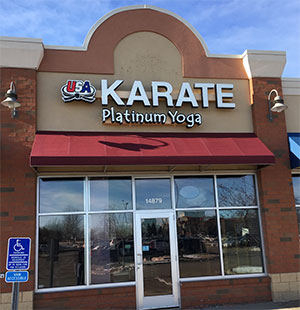 About Our School
Welcome to the USA Karate website! At USA Karate we are teaching students way more than kicks, punches, and self-defense. In addition to developing physical skills, at USA Karate we are committed to helping students develop a higher standard of character through our proprietary Character Development Program. From the first class to Black Belt and beyond, all students are enrolled in our Character Development Program where students learn valuable life lessons, lessons students won't learn in any other classroom or activity! It is this unique combination of Martial Arts Training and Character Development that we believe creates the foundation for developing unshakeable self-confidence, exceptional self-discipline, black belt focus, improved coordination, increased fitness, and goal setting abilities to help you or your child achieve success in multiple aspects of life!
Karate is not just for kids! Many teens and adults enjoy the benefits of being in our program. Whether your goal is to lose weight, increase flexibility, improve balance, work on your cardiovascular fitness, be able to keep yourself safe, cross-training for other sports, or just to release stress, we have a program for you!
Our programs are designed for people of all ages and experience levels, from beginners, to advanced Black Belts, to instructor training. All classes (unlike most other activities) are taught by dedicated, professionally trained instructors in a space specifically designed for training in Martial Arts. Sign up today to give it a try! We hope to see you on the mat at USA Karate soon!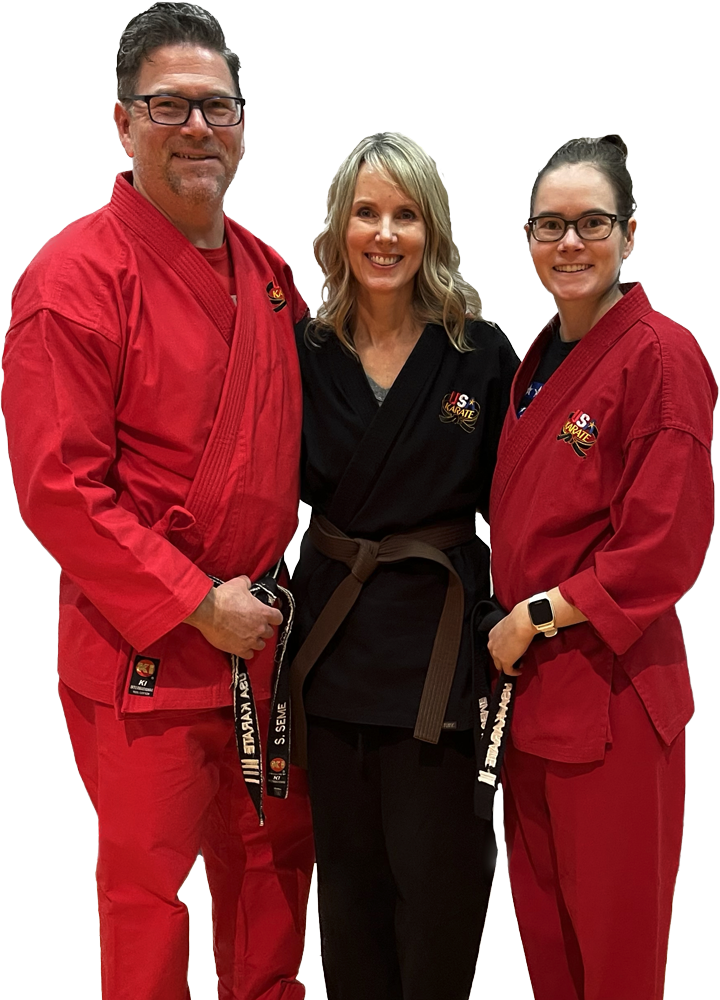 Steven Seme and David Younglove
As parents, we know the challenges of raising confident, resilient, and respectful children in today's society. As experienced business professionals we know the attributes required for a successful career. It is this dual perspective and experience that sets the foundation for the Martial Arts, Character Development, and Leadership Development Programs at USA Karate. While becoming a world-class kicker is cool and impressive, it pales in comparison to developing the self-motivation, discipline, self-awareness, self-control, and perseverance required to overcome life's challenges and to achieve your goals and dreams in life. It this philosophy that guides the entire staff at USA Karate to provide a state-of-the-art program focused not only on the physical benefits, but more importantly the life-skills necessary to help you or your child reach your maximum potential in all aspects of life! USA Karate is the afterschool, school Where Leaders Are Formed!
Dedicated Professional Instructors Teaching Life Skills
Most other "activities" are often taught by volunteer coaches with a primary focus of developing the physical skills required to "win." As a result, parents are frustrated to learn that these "activities" can damage a child's self-esteem, rather that increase it. However, at USA Karate, teaching your children valuable life skills is our job! Our full-time, professionally trained staff teaches classes 6 days a week, with a curriculum focused on more than the physical skills. In addition to improving physical skills, our curriculum helps develop discipline, respect, self-control, and communication skills. We are the after school, school!
Educational Yet Fun!
The smile on our student's faces both before and after class says it all. Not only do our students start to excel with their chores at home, getting better grades at school, being more aware of others perspective, and contributing to the community in a positive manner, they have fun doing it! Getting started is easy and FREE! Just fill out the form on this page to discover the benefits of our program for you and your family.
Our Martial Arts Team Takes Great Pride In The Reviews We Receive
See What Our Community Members Say About Our Programs
Heather P.
We really enjoy the character development portion of the karate program. It is nice to have our home values reinforced in our daughter's activity. Love that the instructors find a way to teach a group class but still give each child the feedback to become their own best.
Cathy W.
Great learning experience! Joey has greatly improved in school due to the program. He loves and can't wait to get his black belt in 2021!
Joelle C.
We are so pleased with the positive changes we are seeing in our son since joining USA Karate a few months ago. He is a better listener, has more self confidence, and enjoys helping with chores. The concept of goal setting is new to our son, but with the support of his karate teachers and the structure of this program, he's now proud to be working toward his black belt someday. Thank you Mr. Seme, Mrs. Johnson, and team for believing in him and helping so many kids succeed!